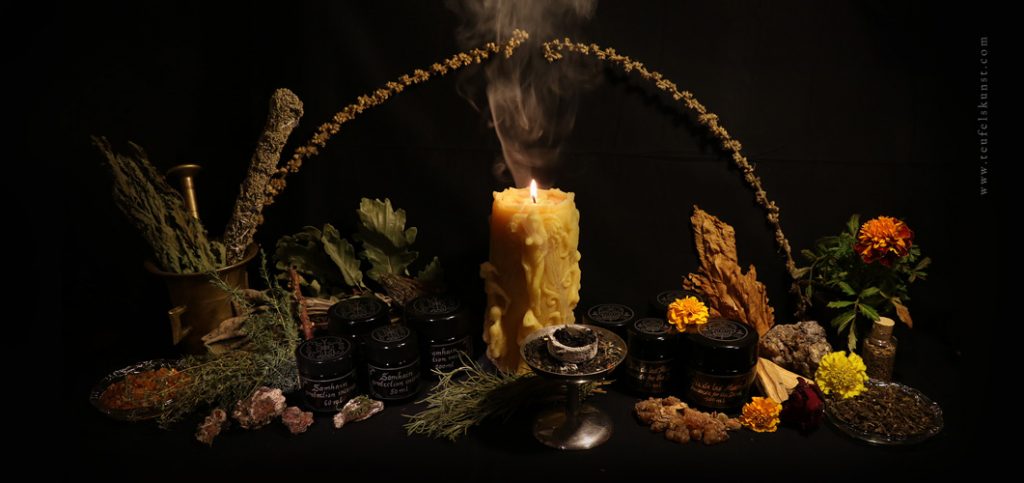 Both "Samhain" and "Dia de Muertos" incense are back in stock and available at reduced prices! Further, I completed a new batch of "Necrosophic Incense of Qayin", which contains freshly harvested cypress gathered from different magical locations on Cyprus, and is ready to ship now!
International customers, please remember to place your order this week, if you still wish to receive your incense in time for the feast days!
Note: I will not be able to handle and ship orders placed after October 28th, as I am returning to the garden in Dresden for two weeks. I will be back and resume business again by November 13th.
Since it is a peak time for the postal services, with October 31st/November 1st being holidays in different parts of Germany and elsewhere, shipping may take longer than usual. Orders placed until Friday, October 18th will still be shipped this week. Orders placed after that may or may not arrive depending on my work load and individual shipping times.
Thanks for your understanding and may you enjoy that favorite time of year!
October 17, 2019
Posted In: Feast Days, Necromancy, Incense
Tags: incense, samhain, necromantic incense, necrosophic incense, necrosophy, qayin, necromancy, halloween, day of the dead, all saints, all hallows eve, all souls, feast days, dia de muertos, samhain 2019