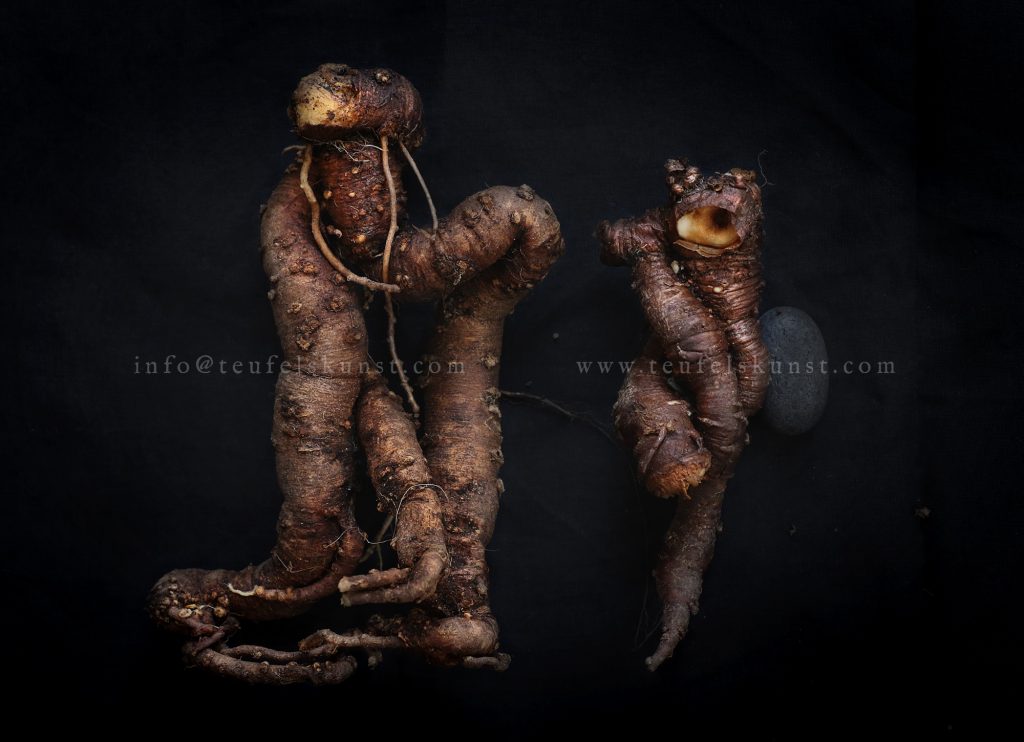 Here come "Alien Monstress" and "Crippled Astronaut" mandrake root.
They are two of the first mandrake roots I had purchased back when starting out with Teufelkunst as a "sorcery supply".
A lot has happened since then (such as moving across the country, motherhood and other things). Originally there were a few more of those old mandrake roots, but only these two survived the winters, drought and pests that came and went with the years. I took them out of their earthen homestead now, as I felt it was time. They are still sturdy and astronaut looks like she's about to produce a new shoot. But as I am now busy preparing for presenting at this year's VGS (see next post for more about my lecture and the workshop I am giving), and since I need to raise funds for new investments (ie a new laptop), I have decided to offer them for sale now. It is up to the new owner to decide whether he/she wants to dry them and care for their spirits in the form of a magical famulus or try a new round of growing and further fostering their green shape.
Along with the purchase you receive a portrait of the root drawn with India ink on ensouled paper. The drawing(s) will be shipped separately and a few months later after you have received the root(s), as I am yet to produce them.
Size, Weight and Pricing:
93 Euro for the "Astronaut" (~ 14 cm, 65 g) and 188 Euro for the "Alien Monstress" (ca 17 cm, 125 g)
Prices are without shipping costs. Please inquire for an individual offer ensuring safe and fast shipping to your country.
NOTE: I have more dried and live roots available (see pictures below). Please contact me for individual offers including shipping.
e-mail: info [a] teufelskunst.com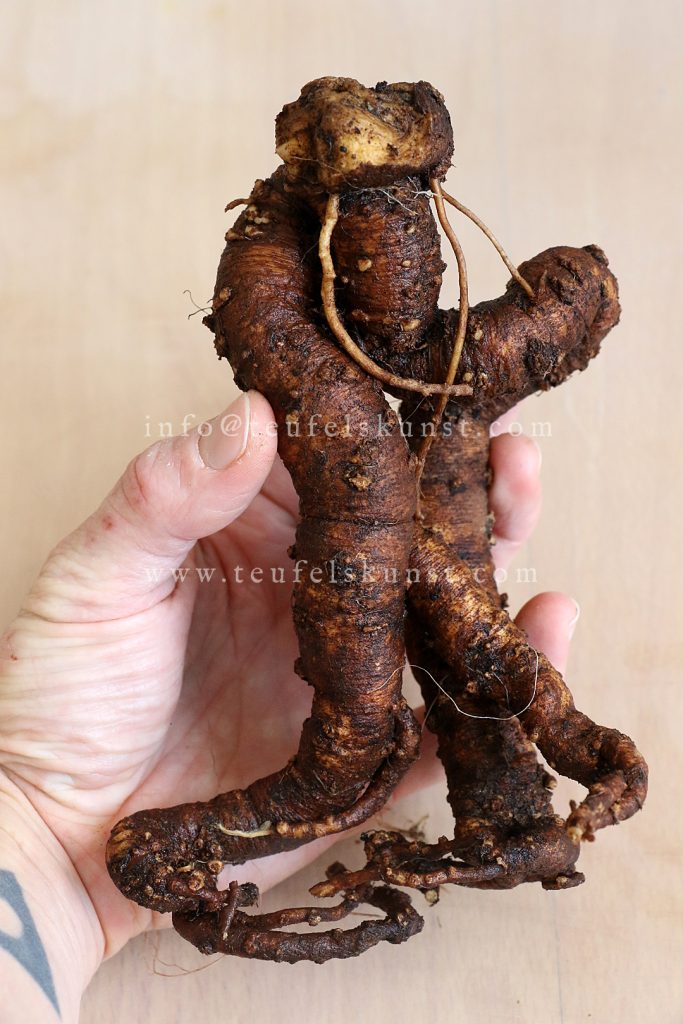 August 18, 2022
Posted In: Herbs & Seeds
Tags: Mandrake, roots, mandragora officinarum, mandrake project, astronaut, xenomorph, monstress