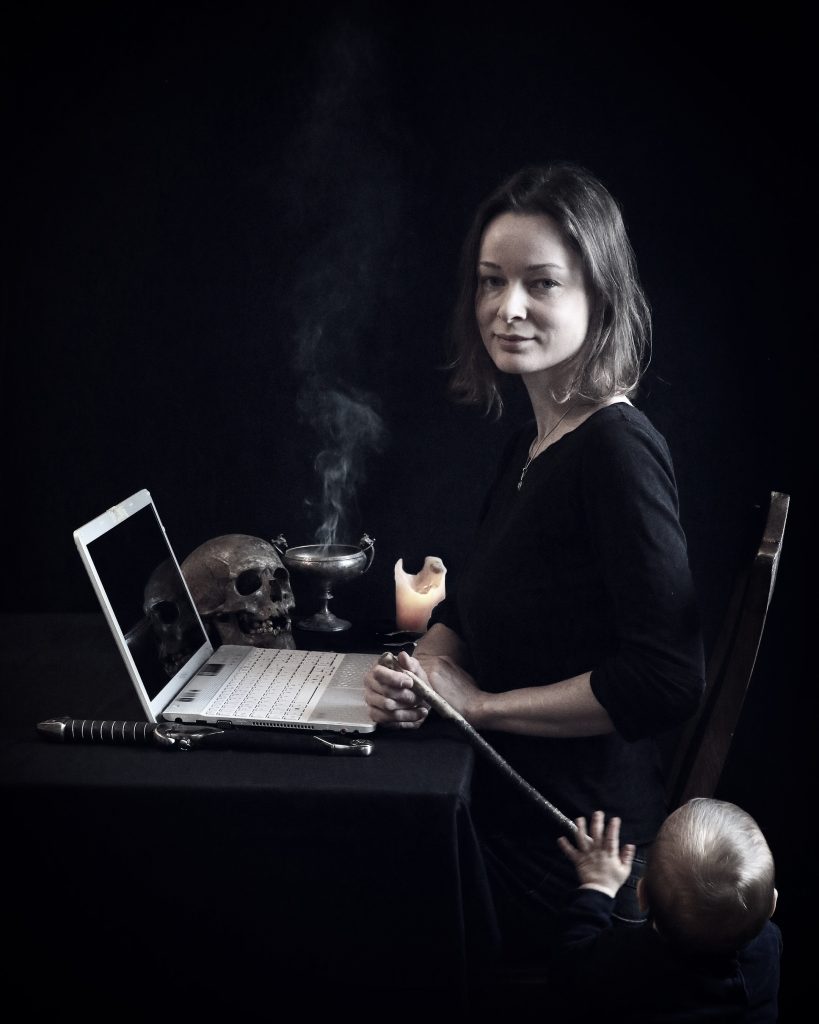 Image: "Home Office", February 2nd 2021
Hello again, friends, customers, followers,
how have you all been during this weird time?
I am writing to you from my "home office". In this regard not much has changed. Except, I am no longer alone here, but in the constant company of my – now 10 months old – baby boy.
Corona forces us to stick together and stay home. Most of my time is spent with housework and watching after the little one and the big things he is doing. Since January 21st I am also trying to get back to working and making a living as an artist, since my parent leave has officially ended. But it is not simply getting back to business as usual.
I am currently not able to manage an online mail-order. I have hence removed the shopping cart from the Teufelskunst website.
(Do not worry, your accounts are not deleted and you can still access them – just email me and I send you a custom link.)
I plan to bring the shop back though. I also plan to start offering downloadable content, e.g. info material on spiritual working systems, herbalism as well as interviews with other artists and practitioners of occultism.
Once international shipping is working again, I may also bring back physical goods.
In the mean time I will accept individual commission requests for anything that counts as art and can be delivered digitally or in letter form. Especially illustrations/graphic design requests are highly appreciated, or if you would like to use any of my photography, illustrations or writing in a publication of yours…
You know my work. Have a look around on my social media.
Publishers could also chose from my large archive of plant and nature photographs (including a great amount of material I have not shared online), or commission me for purpose specific illustrations.
Now is the chance to get a custom piece from me!
To do so please use the contact form or e-mail me at info@teufelskunst.com
Thanks and stay save!
W.
February 2, 2021
Posted In: News & Site Updates
Tags: photography, comeback, coming back, 2021, digital content, blogging, corona restrictions, commissions, home office, illustration, stay home, writing, art, content generation