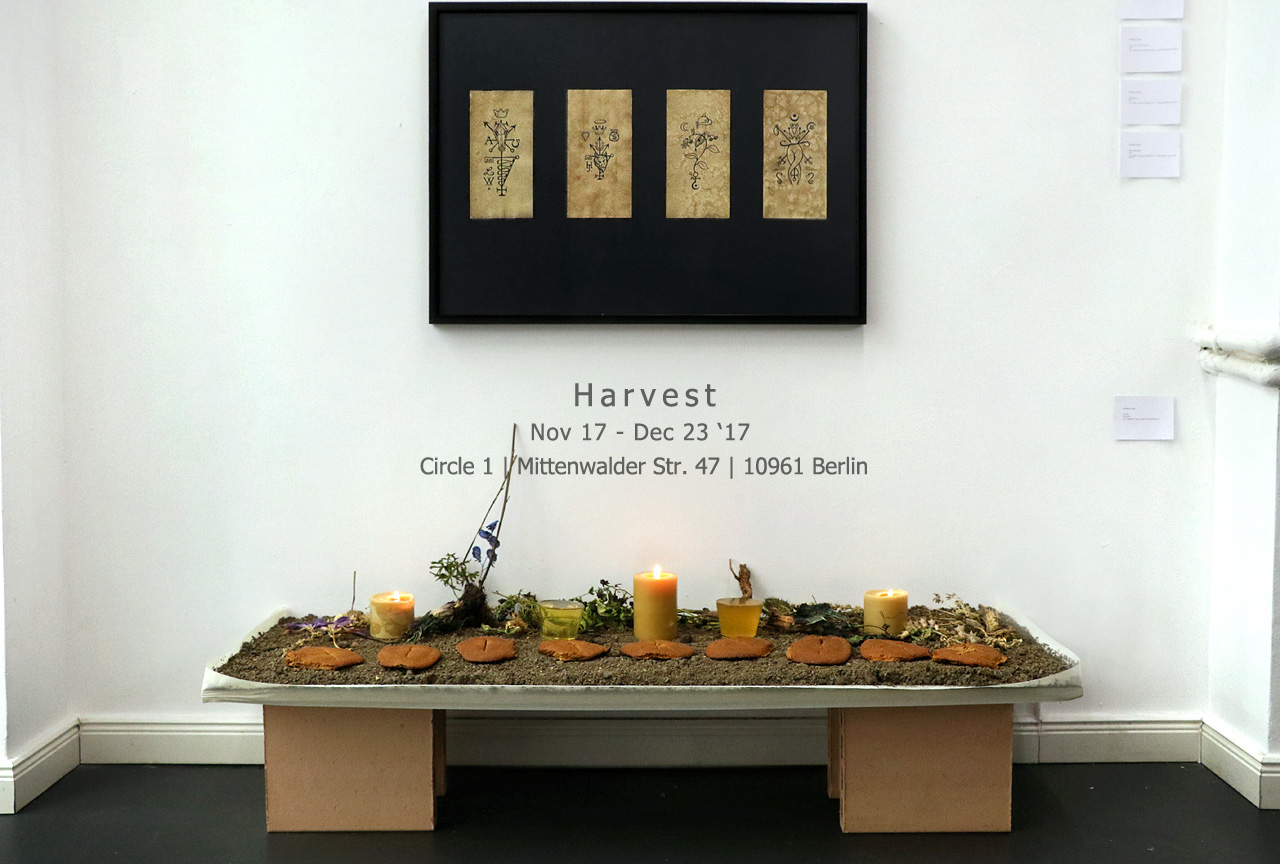 Dear followers, friends and customers,
I am happy to share the news with you that I will be part of the exhibition "Bad Intentions" at Circle 1 gallery in Berlin, opening November 17. You are all invited to attend and spread the news!
This is a unique opportunity for me to bring my plant inspired art to a new audience. I will be showing ink drawings of my "Sigilla Magica" and illustrations supported, by an installation with different magical herbs from my garden and surroundings.
Important (!) Due to the exhibition preparations now going into its last and hot phase, I will not be able to process new shop orders until then. All orders placed now or later, will be shipped in the week following the 20th of November.
……………………………………………………
Below a quote from the introduction text, by curator Avi Pitchon:
"Bad Intentions" seeks to modestly contribute a tiny voice to hopefully echo into a massive abyss. The title is a reference to the good intentions of 'artivism', and where they lead to: the disappearance of both art and activism. The exhibition does so by staging an absurd tear between art and artist, in the hope that a gaze into the tear might enable a distinction between art and politics. The artists selected for this group exhibition are Jewish-Israeli, Palestinian-Israeli, Jewish, Palestinian and German. However, no artwork in this exhibition forms an explicit mirroring of any social or political tensions formed within the above ethnic/national triangle. The artwork does not 'speak for itself'; it simply speaks by itself. "Bad Intentions" intentionally ignores the background and circumstance of the artist, in order to destabilise anything that is expected of such a grouping of artists, because all of those expectations are not only tired cliches, they also silence the speech of art. "Bad Intentions" is thus an invitation for the viewer to empower themselves by placing the weight and responsibility of attention on them; by not providing crutches of meaning.
Bad Intentions
Artists: Eitan Ben Moshe, Wiebke Rost, Georgia Kuhn, Tamy Ben-Tor & Miki Carmi, Merav Kamel & Halil Balabin, Mika Rottenberg, Osama Zatar, Anat Ben David, Neta Dror and Keren Cytter
Curated by Avi Pitchon and Alona Harpaz
17.11.2017 – 23.12.2017
Friday 17.11.17 at 19:00 – Exhibition Opening 
This exhibition is supported by the Szloma Albam Stiftung
www.szloma-albam-stiftung.de
November 8, 2017
Posted In: Pflanzenkunst, Art, Exhibitions
Tags: art, exhibition opening, bad intentions, gallery, circle 1, berlin, international artists, exhibitions, artists