Teufelskunst is moving to a new location and the web shop will be closed, starting:
Easter Sunday, 1st of April
until
Sunday, 15th of April
All items listed in the shop will be marked "out of stock" until I am able to resume business later in April. Once I am settled, I will pick up work again and continue crafting new occult art for you.
So long, Teufelskunst is wishing you a blessed Good Friday and spring time … may it finally commence!
Yours X.A.121
The Blessing Seal of Spring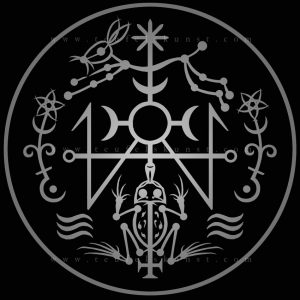 To be burnt on apple wood and consecrated with spring water
March 28, 2018
Posted In: News & Site Updates
Tags: move, moving, the blessing seal of spring, important updates, important info, updates, news, shop news, shop break, offtime, offline times