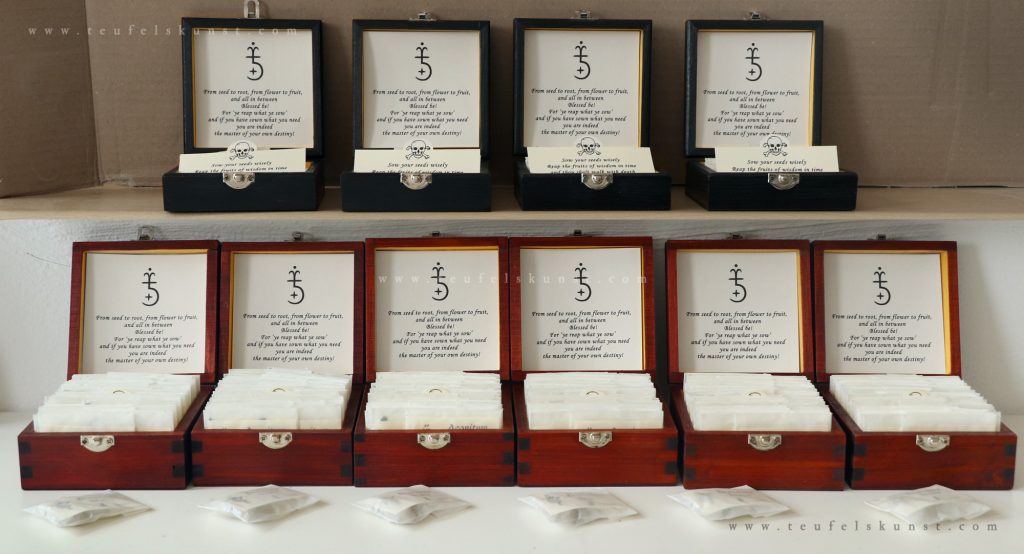 Over three months in the making – the seed boxes for 2018 are finally here! All those, who had asked to be added to the reservation list, have been notified in e-mail earlier and pre-orders have now been processed. It is with joy, that I can say, the special "black flowers" edition sold out within a few days. There are still 3 of the regular seed boxes left. For ordering please go here.
Some impressions of the work progress on these latest seed boxes: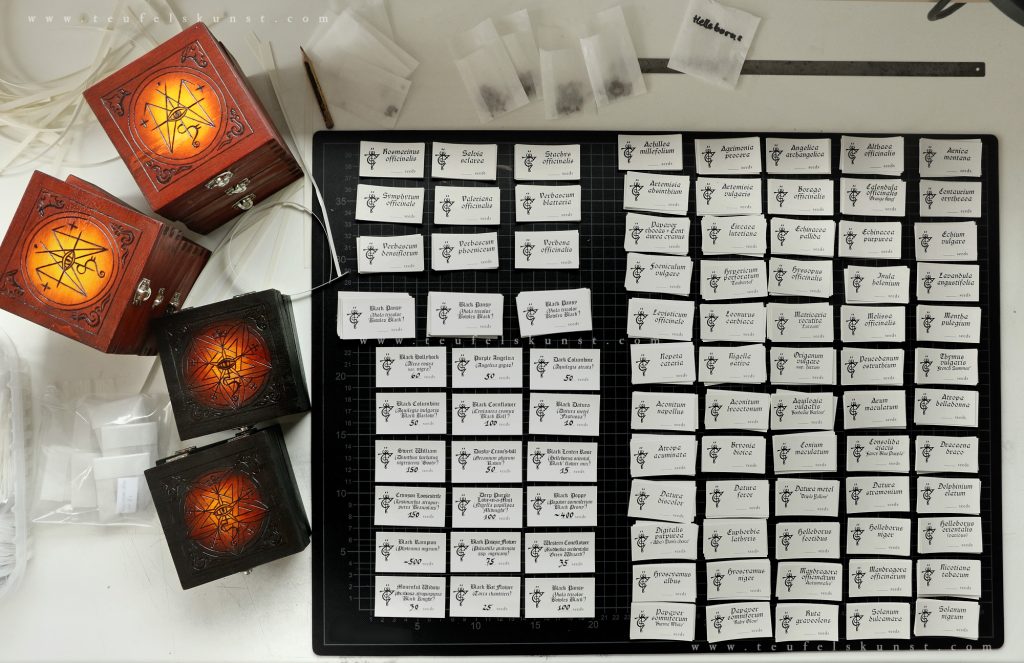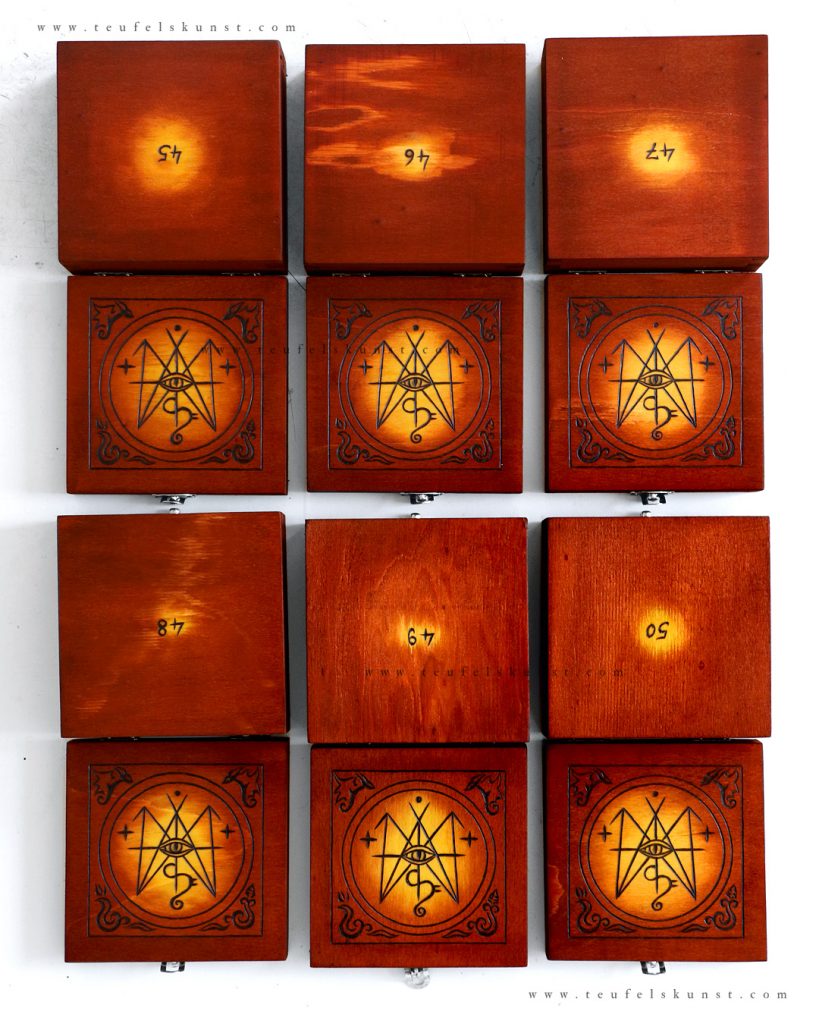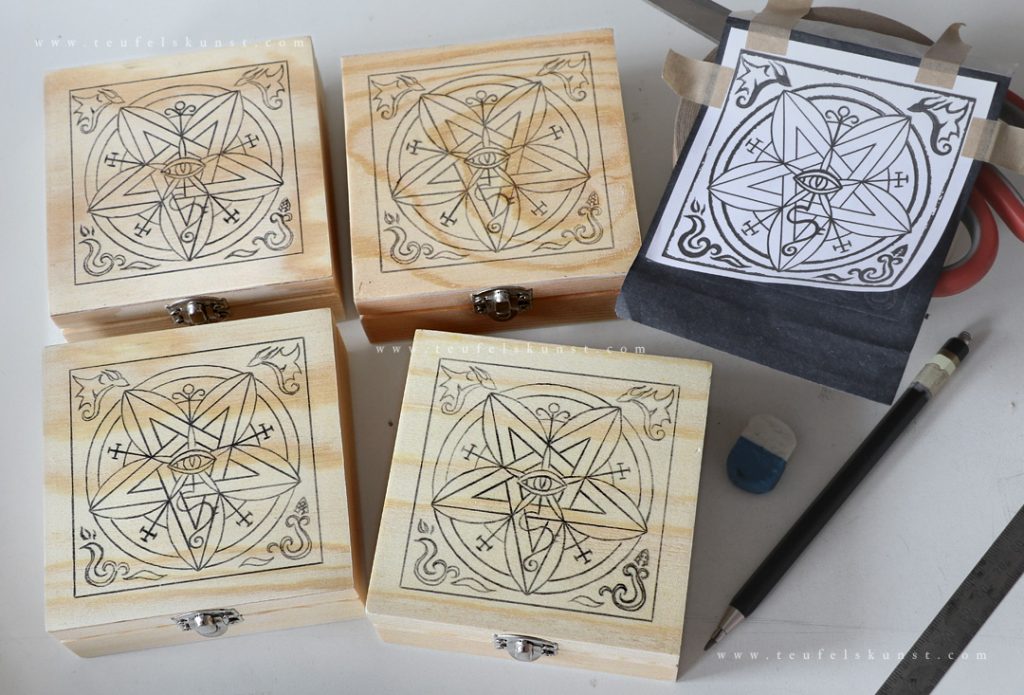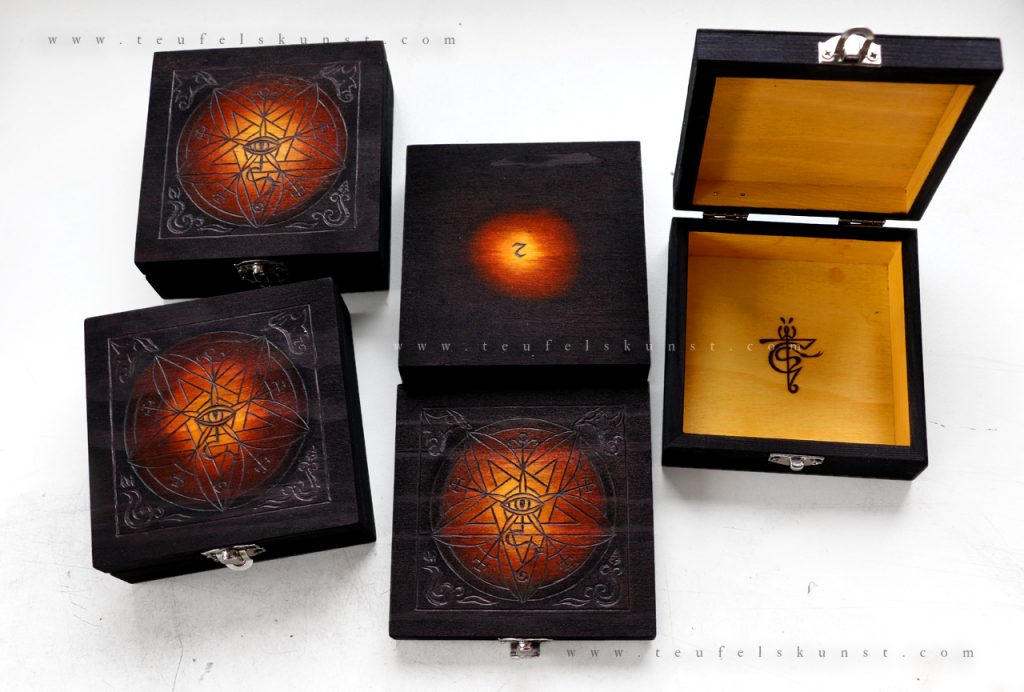 For details about the seeds contained in these boxes and growing info please view the listings in the Teufelskunst webshop and visit my garden blog at Pflanzenkunst.
June 16, 2018
Posted In: Herbs & Seeds
Tags: wooden boxes, witch garden, pyrography, black flowers, gothic garden, special edition, seeds, witch herbs, seed boxes, woodwork