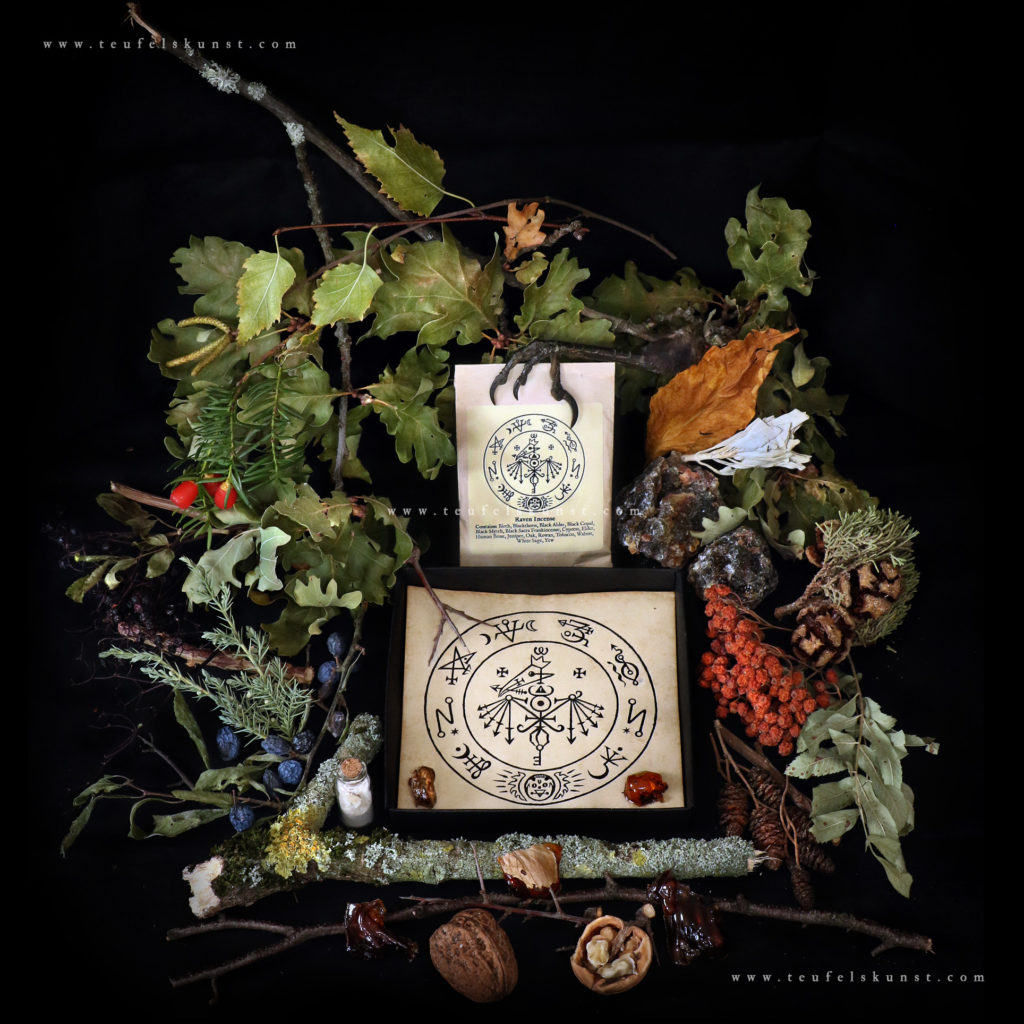 This is my second work representing an 'animal' spirit. In this sigil I combine mythology and spiritual lore connected to the Corvidae family.
Ravens and crows both feature extensively in the mythology and folklore of basically all continents and nations. I cannot remember when exactly my own journey with these animals started. But they continue to present me with the most auspicious magic and moments, whenever I open up and notice their ever-presence. Hence, when a friend inquired for a crow skull tattoo, I already felt a deep connection to the animal's collective spirit. But I was lacking actually knowledge and education. So began my reading and study journey, for which I received wonderful help and recommendations. The sigil art presented here is now the quintessence of this autumnal journey with the crows, ravens, magpies, jackdaws and grosbeaks around me and their universal lore.
In November 2019 I created the first 7 of altogether 14 miniature drawings. The sigils are drawn with ink on imbued paper, which has been infused with coffee and a tincture created from the accompanying incense blend. Each sigil is signed and numbered on the back. The sigils come in a black cardboard box + 30 ml bag of "Raven King" incense.
Incense contains: birch, blackthorn, black alder, black copal, black myrrh, black sacra frankincense, cypress, elder, human bone, juniper, oak, rowan, tobacco, walnut, white sage, yew
Artwork size: ca. 12,5 x 12,5 cm, box size: ca. 13 x 13 cm
limited to 2 x 7 (6 available)
November 15, 2019
Tags: ink drawings, ravens of dispersion, totems, sigilla magica, aarab zaraq, sigils, crow, kerasu-tengu, magic, raven, corvidae, art, animal spirits, folklore, raven cult, ink, crow cult, original art, spirit animals, ink drawing, bestiarium, sigil art, mythology