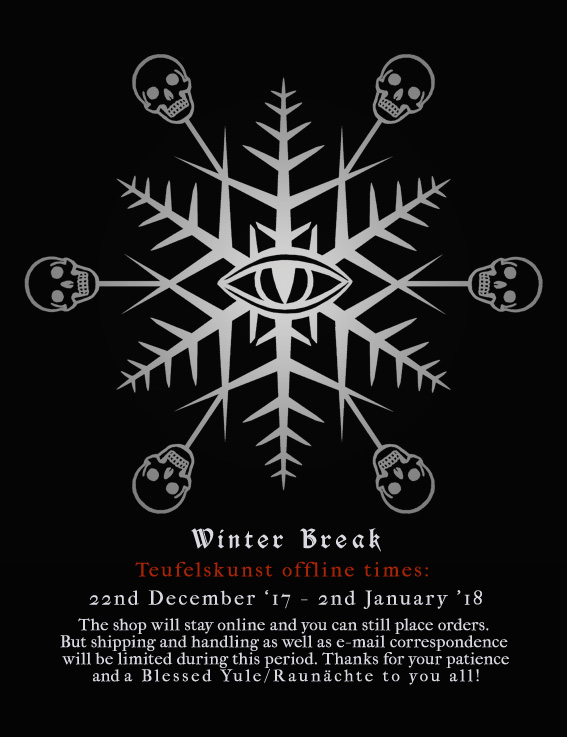 I will be spending time with loved ones and continue on artwork, finishing commissions and preparing the incense blend for the upcoming Raunächte. So long, please have a look in the shop and consider purchasing one of three new paper sigil talismans, which were completed for the winter solstice: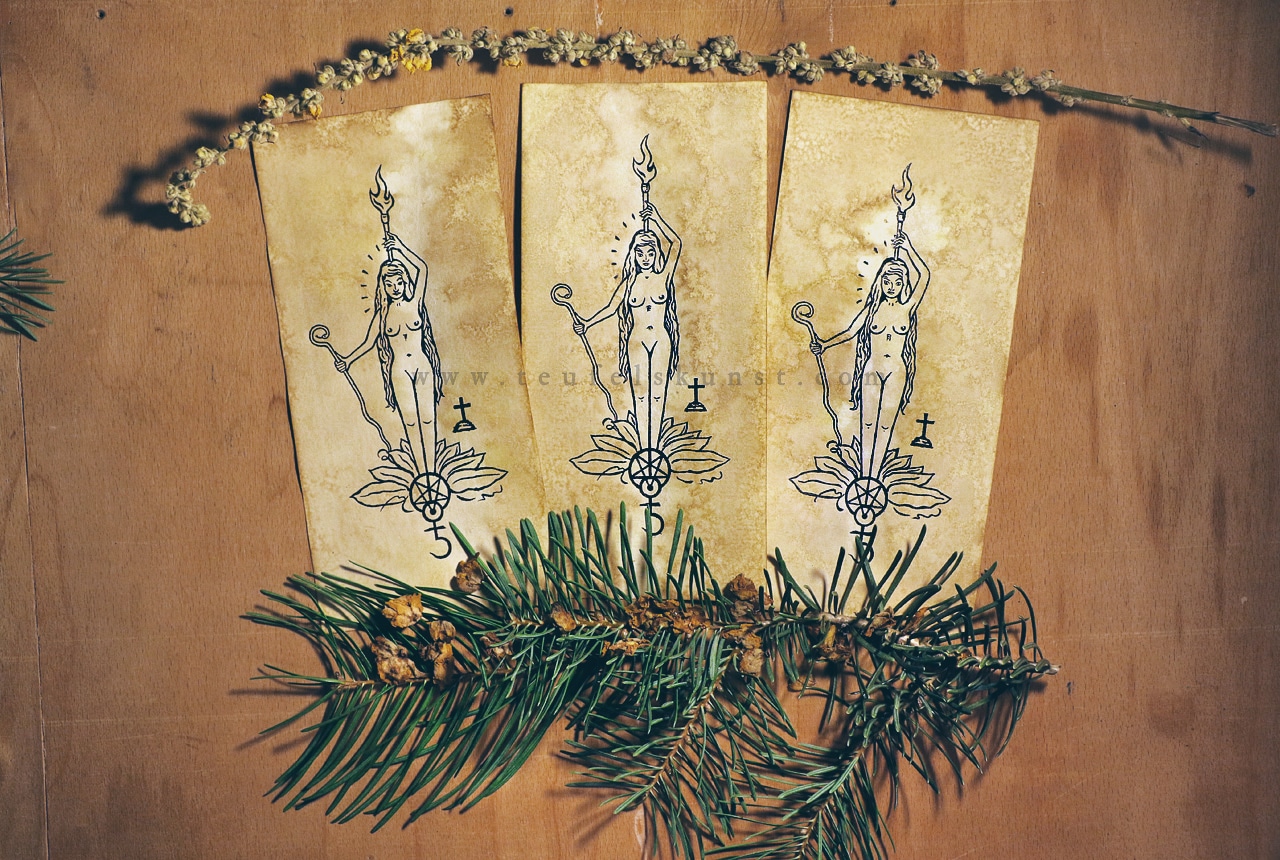 The "Mullein" illustration is a newer work in the "Sigilla Magica" series. It was available for the first time during the Samhain Celebration 2017, in Gotha. The illustration shows an anthropomorphic vision of the lovely mullein (Verbascum spp.), which is also known as hag's taper, aaron's rod and Königskerze. In the sigil I summarize folklore and personal experiences related to this powerful magical plant. It contains links to the Venusian, Saturnian and martial aspects of the plant, as well as to the various names, by which it is known.
You can now purchase an original ensouled paper talisman with the motif. It is drawn with black India ink on coffee stained paper, which has been infused with extracts of mullein, wormwood and honey. Each paper sigil is signed and dated on the back . The entire talisman measures ca. 9,9 x 21 cm.
You receive one of the original works shown here. There are 3 available as part of my Winter Solstice special and each comes with an incense sample for the Raunächte.
Please note, that each paper talisman is unique and whilst the motif is the same, can have slight variations and differences in texture. The yellow color comes from the mullein's own flowers.
Winter Solstice Edition 2017 – comes including incense sample – 3 available. For ordering please go here.
December 22, 2017
Posted In: Feast Days, News & Site Updates, Art
Tags: shop break, offtime, illustration, königskerze, sigilla magica plantarum, verbascum thapsus, art sale, news, mullein, original art, winter2017, ink drawings, winter break